Sale!
(DF48) Marukan Young Chicken Gizzards 60g
Original and Healthy taste of Chicken GIzzards.
Description
CARING FOR YOUR PETS!
Chewing is very important for your dogs oral and mental health. It keeps his teeth clean, his body exercised and his mind occupied. Having your dog chew on a toy is also important to prevent behavior problems and chewing on inappropriate objects. A dog that has chewed for 30 minutes is busy, contented and then more apt to take a nap than steal your wallet!
MARUKAN CHICKEN DOG TREATS
Introducing (DF48)
Marukan Young Chicken Gizzards 60g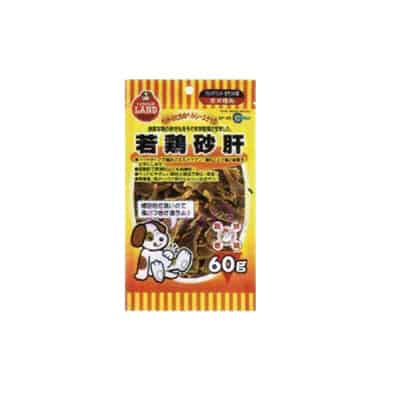 Contains:
Chicken GIzzards
Nutritional Analysis:
Crude Protein (min): 65%
Crude Fat (min): 2%
Crude Fiber (max): 0.5%
Moisture (max): 18%
Directions:
Puppy 1-2 pc/day
Mini Breed (1-5kg) 2 to 4 pc/day
Small Breed (5-10kg) 4 to 6 pc/day
Medium Breed (10-15kg) 6 to 11 pc/day
Large Breed (above 20kg) 11 to 18 pc/day
PURCHASE NOW!
Q & A
There are no questions yet